The Tigris and Euphrates rivers play a vital role in Iraq's agriculture industry, serving broad and fertile land excellent for cultivation if not abandoned through years of war and neglect. However, Iraq has recently acknowledged the emergence of revitalization in the country's agricultural landscape, pushing forward agricultural production, agribusinesses, Small to Medium Enterprises (SMEs), financial services, and water resources to become the fundamental pillars of the sector. The government aims to restore existing terrains and transform them into a productive and profitable field, providing jobs for people living in Iraq's rural parts and establishing institutional resources to solve long-overdue issues in its agriculture industry.
To achieve the mission, the Iraq government has recently signed an agreement with the International Fund for Agricultural Development (IFAD) to allow the international agricultural-dedicated institution to fund the country's first post-war agricultural investment project. Previously, IFAD had only contributed to the country's agricultural research.
Iraq Agriculture Development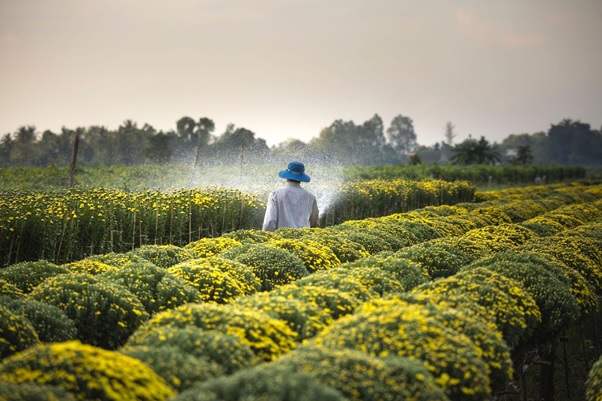 The newly-signed agreement involves a seven-year loan and grant covering over USD 16.23 million with an additional USD 2 million grant from the Smallholder Agriculture Programme (ASAP) and USD 9.21 million from the Adaptation Fund. The capital will support Iraq's nationwide agricultural programs focusing on the smallholder farmers' welfare and increasing resiliency against the increasingly urgent climate change. The deliverables include irrigation infrastructure, nutrition, food security improvements, and poverty reduction by increasing off-farm incomes and expanding agricultural production.
Potential Problems for Agriculture in Iraq
However, some potential problems such as water shortages and terrain suitability may arise in vegetation development. The country has forecasted a significantly lower barley production as low rainfall volume occurs alongside the limited water reservation in dams and reservoirs that can only irrigate around 250.000 hectares of land. As a result, Iraq's agriculture ministry has expressed its intention to reduce the winter crop planting area by 50 percent. Today, Iraq is supported by numerous prominent organizations such as the Food and Agriculture Organization (FAO) of the United Nations, the IFAD, and the United Nations World Food Programme (WFP) to renew the reformation of food systems and tackle water shortages issue.
Additionally, private players such as Pepsi Co Inc have joined forces with the WFP to support potato crops developments by enabling farmers and increasing crop quality. Moreover, Pepsi Co Inc would commit to purchasing potatoes from the designated farmers included within the USD 250.000 valued project injected by the Pepsi Co Foundation. Pepsi Co's approach was in line with the United Nations Sustainable Development Goals to eliminate hunger issues and act as the benchmark of public-private sector collaboration in Iraq.
The implication of Iraq's water shortage problem is most evident to vulnerable communities, of whom are primarily reliant on agriculture, fishing, and livestock. The protection measures are taken for people in agriculture and livestock activities in the form of seeds, fertilizer, agricultural machinery, and equipment to increase the overall production on top of cash-for-work injection to the local markets and rehabilitation centers.
The collaboration with organizations and private players to build an agile supply chain within Iraq's agricultural system will empower Iraqi farmers to become more sustainable, eventually creating better livelihoods throughout Iraq's communities.